About
The Medicine Shoppe® Pharmacy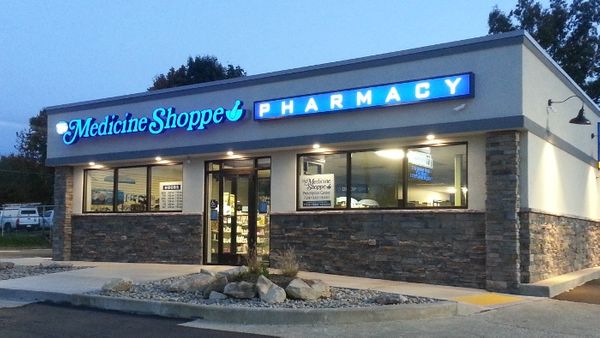 At The Medicine Shoppe® Pharmacy, we're committed to the idea that quality pharmacy care means more than just prompt prescriptions. To us, quality care means that you get the prescriptions and medications you need, along with the care and attention you deserve.
Our pharmacy is dedicated to the wellbeing of your family and the wellbeing of the community. That's why we offer services such as immunizations, medication therapy management, multi-dose packaging, medication synchronization, important health screenings, and expert care*. We strive to make it convenient for you and the people you care about to live a healthy life. Think of us as your community healthcare destination.
*At participating Medicine Shoppe Pharmacy locations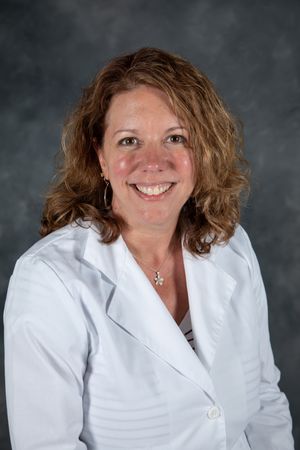 Donna – Pharmacist
I grew up in Erie, PA and moved to the Sharon area in 1993. I worked for 7 years in Sharon Regional Health System Pharmacy. I was fortunate to join the Medicine Shoppe family in 2001 as a floater, and I became a full-time pharmacist in 2004. I earned my RPh degree in pharmacy at Duquesne University in Pittsburgh, PA. In addition to my pharmacy degree and licensure as a registered pharmacist, I also hold a certification as an immunization provider in the state of Pennsylvania. I am also licensed to practice pharmacy in the state of Ohio. I have two children, Nathan and Sarah, and a step-daughter, Lauren. I have been married to my loving husband, Brian, since 2008.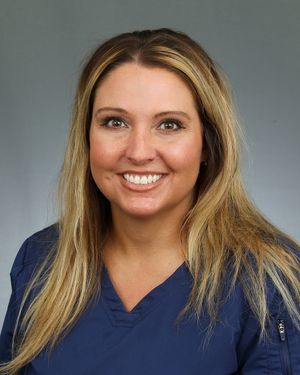 Devon – Pharmacist
I grew up in Greenville, PA where I attended St. Michael's Catholic School and then continued on to Greenville High School. I went to the University of Pittsburgh Pharmacy School where I got my PharmD degree in 2001. I moved to Las Vegas after college where I was a pharmacy manager for about 9 years, then later returned home to be around friends and family to continue my career. I started with the Medicine Shoppe at the end of 2012 and currently work at both the Greenville and Hermitage locations. In addition to having my Doctor of Pharmacy degree, I have my license to administer immunizations in Pennsylvania. I look forward to seeing everyone at the Medicine Shoppe!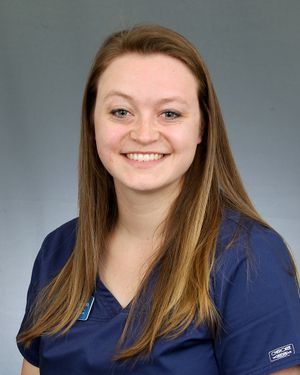 Lauren – Pharmacy Technician
My name is Lauren, and I am the youngest member of the Medicine Shoppe family. I am a graduate of Slippery Rock University, and I have previous job experience working with the elderly. In the pharmacy, my primary responsibility is to complete the Dispill trays.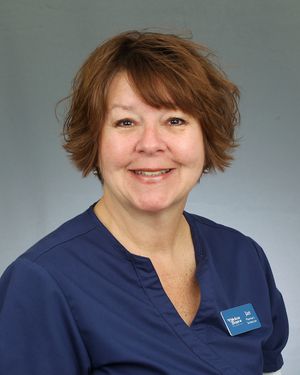 Jan - Pharmacy Technician
Hi, my name is Jan and I'm a Pharmacy Technician. I have worked in customer service for 30 years. I have enjoyed almost every minutes. I am a lifelong Shenango valley resident. I have been married to my husband Phil for 28 years and we have 2 awesome kids, Ross and Logan. In my spare time, I enjoy spending time with family/friends, beach vacations and reading.
Miranda - Pharmacy Technician
Hi, my name is Miranda, and I am a certified Pharmacy Technician. I grewup in Transfer and graduated from Reynolds in 2013. I completed myPharmacy Tech training at American National University and becamecertified in August of 2016. I came to the Medicine Shoppe in September of 2017 from Hometown Pharmacy where I was employed for two years. I have one daughter, Hadlee, who I absolutely adore and love to spend all of my free time with.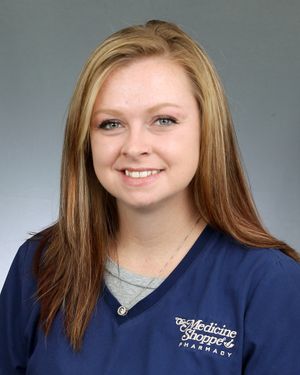 Allie – Pharmacy Technician
Hi my name is Allie, I have been a pharmacy tech for almost 10 years. I am a 2007 graduate from Liberty High School. I am newly married with an 11 year old step son. In my free time I love to spend time outdoors camping, fishing, & hunting with my family.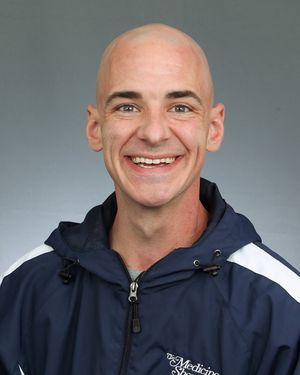 Brian – Delivery / Customer Service
I have worked in pharmacy for over twenty years and have finally found my home here at the Hermitage Medicine Shoppe. I am the delivery driver and love my job. I enjoy meeting new people and making friends with everyone that i get the pleasure to deliver to. I am from and currently live in Warren Ohio with my beautiful wife and three wonderful children.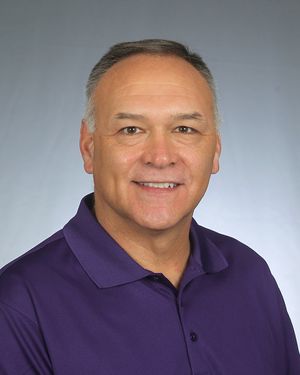 Joseph Yarzab
My name is Joe Yarzab. My wife Rhonda and I own The Medicine Shoppe. After serving in the United States Marine Corps, I returned home and met Rhonda while working for Turner Dairy Farms. After we were married, we purchased the store from Paul Walsh in January 1991. We started with two full-time employees including Rhonda as our pharmacist and myself. We have tried to stay on the cutting edge of providing new and innovative services to our patients. We now have three locations including Greenville, Hermitage, and Canandaigua, NY, and we employ over 28 people. I am involved in the community through the Chamber of Commerce, and I am a board member for Community Counseling Center of Mercer County. I have served as an officer in numerous fraternal and service organizations in our area. I am the father of three beautiful children, Jolynn, Marie, and Joseph, and the grandfather of two amazing grandchildren, Jade and Brynn. I enjoy spending time outdoors, hunting, fishing, and boating. I hope to one day become a licensed pilot and own my own plane.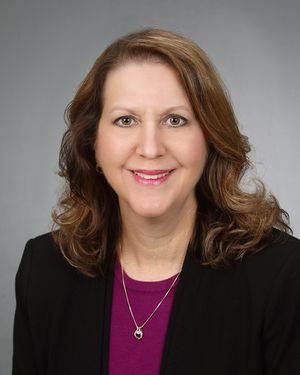 Rhonda Yarzab R.Ph
I am Rhonda Yarzab RPh/owner of The Medicine Shoppe. I graduated from Duquesne University in 1983, and I have owned the store since January 1991. My passion for this profession has allowed me to develop news ideas to help our patients in the community. I have served on the owner advisory counsel for the Medicine Shoppe for two terms, and three terms on the advertising and marketing board. In 1996, I joined PCCA in Houston, Texas to help promote our compounding business. I am certified to administer immunizations and fit diabetic shoes. Other affiliations that I am involved with include PPA, AphA, and NCPA. I am also a full fellow in the American College of Apothecaries. I have three wonderful children, Jolynn, Marie, and Joseph, and two adorable grandchildren, Jade and Brynn. I am married to Joseph Yarzab who is my partner in the store and in all of our endeavors. I enjoy coming to work everyday and interacting with our patients to promote good health. I enjoy our family time together and spending time at our cabin in the Allegheny mountains hunting, fishing, and boating.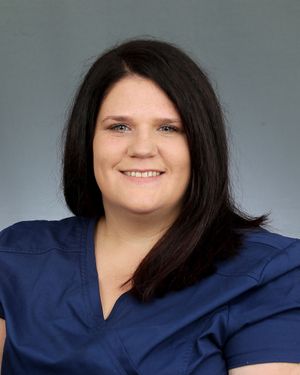 Amy - Pharmacy Technician
Hi, my name is Amy, and I'm a Pharmacy Technician. I have previous pharmacy technician experience for about 7 years. I graduated in 2004 from Sharon High School. I have been married for 2 years to my husband Zach and we have two children, Kaelynn and Zachary. In my spare time I love spending time with my amazing family, doing crafts and taking yearly vacations!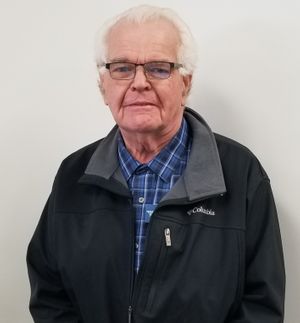 Ted - Delivery Driver
I've been married to my wife Jean for 53 years. I have a son, Brent; a daughter, Wendy; and a grandson, Kellen. I enjoy delivering medications and talking to customers and employees at The Medicine Shoppe. Thank you for the opportunity to serve.