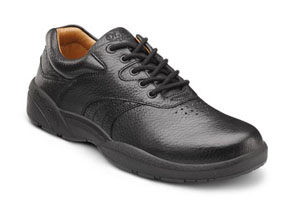 The classic craftsmanship and sophisticated style of Dr. Comfort Diabetic Shoes are desirable for anyone in search of the finest quality in a comfort shoe. Designed as a diabetic shoe, we also provide many protective and comfort features for all to love and have sold many pairs to "non-diabetic" users who just need a supportive and comfortable shoe!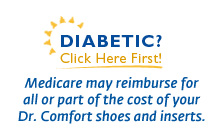 Prescription diabetic footwear can help prevent more serious foot health complications that can arise as a result of diabetes. Medicare and supplemental insurance may reimburse for all or part of the cost of Dr. Comfort shoes and prescription inserts for diabetics who meet certain general criteria. We have certified professionals who can determine if you are eligible to bill Medicare as well as are expertly trained to measure and fit you. If you suffer from diabetes or any foot health concerns, we strongly encourage you to see a foot health professional to ensure all of your foot health needs are properly addressed.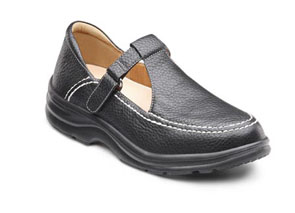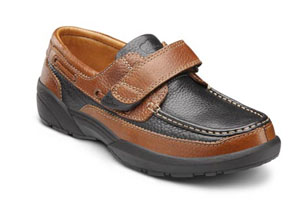 Dr. Comfort shoes are designed and manufactured to the highest standards of foot wellness, especially for people living with diabetes and other health conditions that affect their feet — including swelling, bunions, hammertoes and more.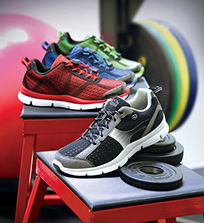 We can now fit the Dr. Comfort's New Line of Athletic Diabetic Shoes. These are both stylish, comfortable and can be worn just around the house, or for those more active in walking, running or cycling! Click Here to see all of the styles and get sizing information about these new shoes for active wear.
Based on more than 25 years of footwear design experience and with input from board-certified podiatrists, our shoes are made using only the finest quality materials — so they're as fashionable as they are comfortable and healthy for your feet. Most styles are available in a full range of sizes and difficult-to-fit widths. Several of the styles are shown here on this page although there are many more, this is just a sampling.
Hard to believe but even these comfortable looking and stylish shoes and sandals are Dr. Comfort Diabetic Shoes and any may qualify for Medicare or DME billing! Stop in today to get billing information.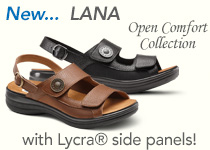 Stop in today and ask for one of our trained shoe fitters to help you see if Dr. Comfort Diabetic Shoes are right for you! Take a moment to watch this short 2 minute video that explains some of the Dr. Comfort benefits and how they helped Olympic silver medalist John Bennett, lead a more comfortable lifestyle.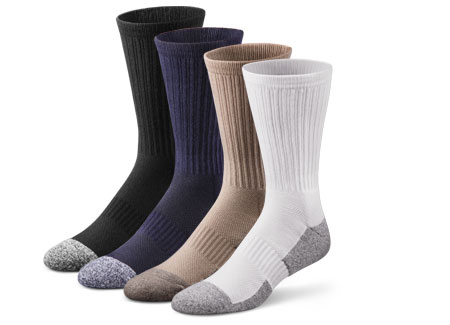 Dr. Comfort Diabetic Socks
All styles of Dr. Comfort socks are designed and manufactured with your foot health in mind. They're perfect for people living with diabetes, arthritis, edema, neuropathy and circulation issues.
Pictured here are both Crew and Ankle Styles and they're available in a range of men's and women's sizes. And the dye in our colored socks doesn't bleed out of the fabric, reducing your risk of foot infection. We utilize Nano Bamboo Charcoal Fibers in every pair.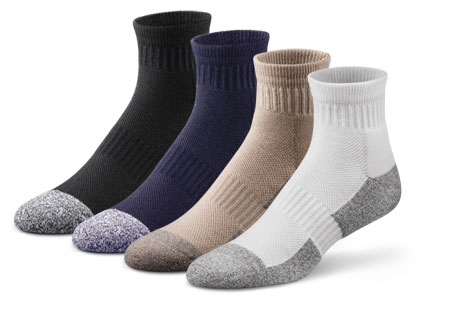 Why Nano Bamboo Charcoal Fibers?
Nano Bamboo Charcoal Fibers release Far Infrared Rays that may promote blood circulation and anion production, which has health benefits. Nano Bamboo Charcoal is also a natural deodorizer. It's a sustainable, chemical-free way to take care of your feet.
Stop in and see Jeff or Lorie, our friendly customer service associates who can help you look through our large selection and pick out socks that will suit your needs.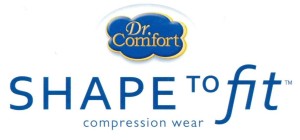 Dr. Comfort Compression Stockings
Dr. Comfort's Shape-to-Fit Compression Wear combines function, fashion and comfort – for preventative, medially correct support that's attractive too. These support stockings are not like others that you may have worn as the compression is graduated at the top to make them easier to get on and more comfortable to wear, but yet still a high quality compression stockings that will give you results that meet or exceed other compression stockings.
Our Medical professionals have designed a full line of compression wear for men and women. Our Socks, hosiery and specialty medical products make it easier to do what's best for your health and wellness.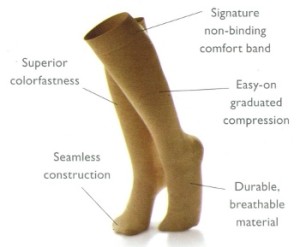 Feel the Dr. Comfort difference!
Easy-on graduated compression and our signature non-binding comfort band provide superior, non-slip support. 100% latex free materials give our socks, hosiery and specialty medical products a soft, smooth feel. Seamless socks and smooth seam hosiery with fresh weave odor control make our compression wear the ideal choice for people with foot health considerations.
Improve your circulation and increase your confidence with compression wear products that make a difference in people's lives every day.
Choose The Compression and Fabric that is Right for You!
There are different levels of compression in our hosiery which enable you to get the support that you need to help you with your specific foot health needs. Click here on our Compression Description Chart to get further information about our compression levels.